We Buy Used, Damaged & Junk
Instant CASH Offer
Any Car In Any
Free Quote By Phone | Call Anytime 24/7
OR
Free Towing | Fast on the Spot Payment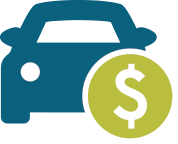 Free Quote By Phone | Call Anytime 24/7
We Buy Cars, Trucks & SUVs for CASH
Fast Cash. Any Car In Any Condition
We Pickup for Free.
Fast on the Spot Payment.
Model year 2000-2018
Instant CASH OfferIf you are looking for

CLICK HERE FOR ONLINE QUOTE

Get Cash For Junk Cars Near You
Your junk car has done a lot for you in it's day, but now all it's doing for you is collecting dust in your garage. Did you know there is a way to collect a large amount of cash for your junk car without leaving the comfort of your home? Keep reading to find out how you could turn that old clunker into real cash today!
When And Why Should I Sell My Junk Car?
We get it. You've got this emotional baggage looming over you and the paperwork seems daunting. Did you know that every second you waste not selling your car makes it worth less and less to local junk car buyers? The longer you wait before selling a junk car means the more likely it is to develop further rust and rot internally. The parts become more useless the longer they've been stuck in a junk vehicle. With these kinds of vehicles it's best to get paid for them as soon as possible so you can get the most bang for your buck.
Common Ways To Sell A Junk Car
The three main methods to selling junk cars are junk yards, selling for parts, or online junk car buyers. With junkyards or scrap heaps, they'll bait you with intriguing offers only to trick you in the end with a much lower offer. Even if you do like their offer they'll make you pay shipping fees and other hidden expenses to earn their money back. When you sell a car for parts, you first need to know what parts are valuable as well as how to remove them safely without causing you or the vehicle any harm.
Another huge problem with selling parts separately is that it can take months or even full years to sell certain parts on a vehicle. Most people can't wait for a full year to get paid, which may lead them to an online junk car buyer service. The problem with many of these services is that they may not be very trustworthy or honest buyers. They also may not offer you offers you'll be remotely interested in.
Cash Cars Buyer Is The Solution For Junk Cars
Cash Cars Buyer offers an alternative solution. We take the best of all the methods of selling junk cars and combine them into an ultimate cash for junk cars service near you. We offer competitive cash quotes instantly as well as offer you free junk car removal as well as same-day payment. Our mission is to make the experience for our clients as straightforward as possible.
Simply fill out an online form at CashCarsBuyer.com and accept our quote to schedule a convenient date and time for pickup. After a quick inspection by one of our friendly drivers, you'll get the cash on the spot. No payment delays or service fees. Just plain cash for junk cars. Don't wait around and let your car loses its value. Get the most out of your junk car and sell it to Cash Cars Buyer today!
If you are looking to get into a newer vehicle, check our buy here pay here local website. A network of buy here pay here car dealerships offering an in house car financing regardless of credit situation.
We offer the best deals on cars, trucks and SUVs at our car search website www.BestCarSarch.com. You can search by year, make and model.
Want To Sell Your Car Today?
We get it. Selling a car can be a long process. Let me walk you through some questions you may have about the process.
Sell A Car Without A Title
Trying to sell a car, and the bank or lienholder has the title to the car, is a little complicated. Thankfully, selling a car with a lienholder isn't impossible. If the title is lost, stolen, or misplaced, you can begin requesting a replacement title. From there you can sell your car to a dealership or junkyard even if there is no title available
Sell A Car With A Salvaged Title
If you have a salvage title or none at all, you'll be offered less than someone who generally has their title. That is because the buyer would have to carry the weight of whatever you owe as well as the hassle of it all. This is especially true for cars that have been totaled since most people don't usually want a destroyed car.
How To Sell Your Car Today
If you want a headache-free service that will take your car with lienholder off your shoulders, Cash Cars Buyer is the best option. Within 48 hours you could sell your car and get rid of all that title business. Visit our website to learn more.
Junk Car Buyers Near Me
Finding good car buyers near you is just as important as selling your car for a good price. There are many deceitful used car buyers near me. They try to lowball you and will treat your like a doormat, not a customer. The reason they do this is because they need to make the most money they can by making you pay for junk car removal as well as other hidden fees and false promises. Finding reputable old car buyers near me is vital for this reason. This is doubly important if you're trying to sell a junk or scrap car. Many places will offer you a base scrap metal price without looking at anything about the vehicle. They don't care about your Camry or it's new rims. When they look at your Toyota, all they see is cheap metal they can sell. We also offer cheap tow truck service.